Estimates for Repairing or Replacing Kitchen Appliances
Posted On: February 9, 2021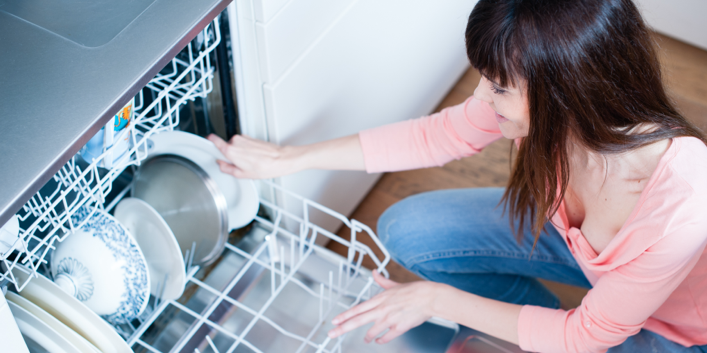 In the summer, you learned What to Do When Your Appliances Are on the Fritz. Now we're taking a deeper dive into the appliances in your kitchen. Check below for some common warning signs that can help guide you on the repair costs for your refrigerator, oven and dishwasher.
Remember: If the cost to repair your appliance is more than 50% of the cost to replace it (and it's over half of its lifetime), get a new one!
REFRIGERATOR
Fridge on the fritz? If it's not perfectly chilling your food, the problem could be related to one of these issues: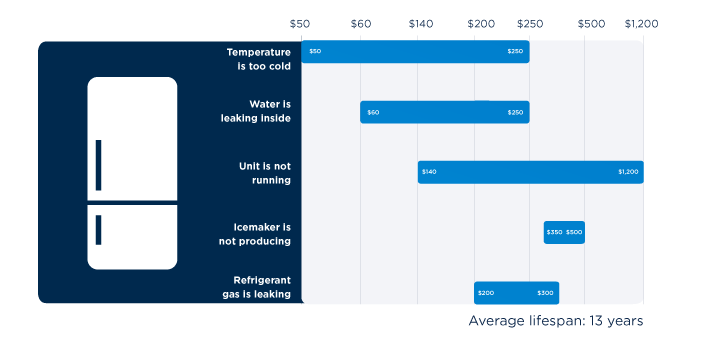 OVEN
Your oven takes center stage for mealtime. If it's underperforming, this is what it might cost you: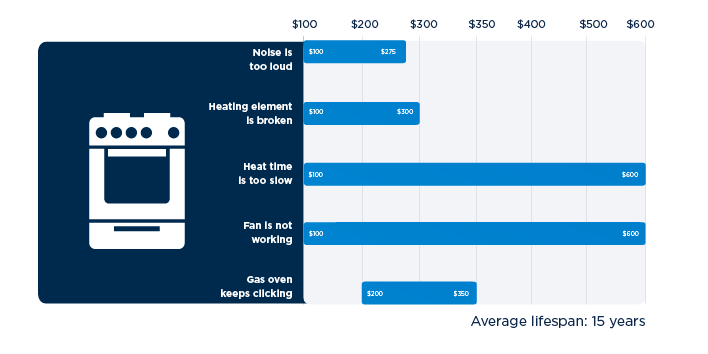 DISHWASHER
Dishwashers use half the energy of handwashing. If yours breaks, this can guide your next move: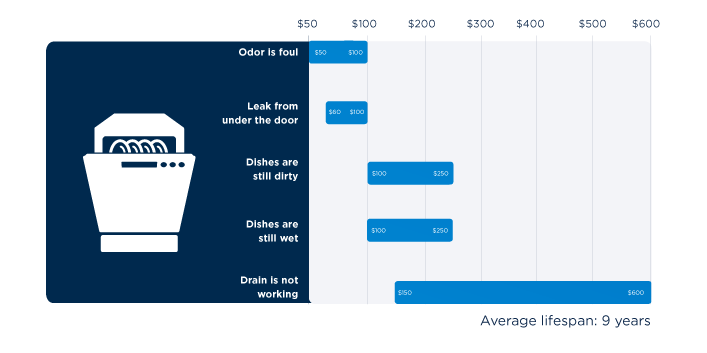 *This is a guide to typical repair estimates for these appliances. Please keep in mind that prices fluctuate based on the condition of your appliance, problem(s), provider and region in which you live.
Looking to avoid problems with your appliances?
It's important to know what to do when appliances act up, but you can help prevent problems with regular maintenance. Start with these tips:
Refrigerator
Occasionally vacuum the condenser coils to get rid of dust and debris.
Oven
Clean the inside regularly. Follow the manufacturer's recommendations and remember that if it's used often, it should be cleaned often.
Dishwasher
The more it's run, the faster it'll wear out. Extend your dishwashers lifespan by not overloading it (leading to rewashes) or underloading it (leading to extra loads).
Taking care of your appliances is worth the time and effort to prevent major (or even minor) problems. But if you do need to replace, consider Energy Star-rated appliances. They perform well while using less energy – saving you money on your electricity bills.