Coming Soon: Your Bill Is Getting A Fresh New Look
Posted On: January 28, 2020
Stream is passionate about energy, and we're always thinking of ways to enhance your life and help you manage your energy account. Soon, your energy bill will have a fresh new look that'll easily explain your charges and energy consumption. Get a sneak peek of your bill's new look below!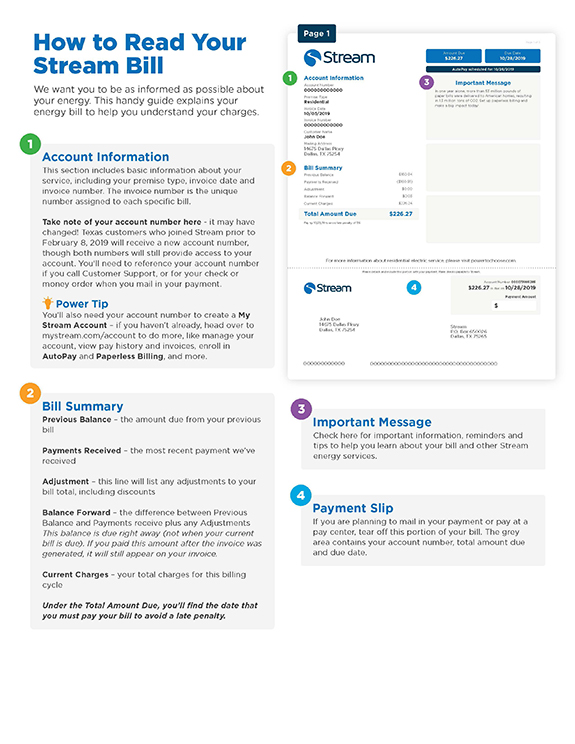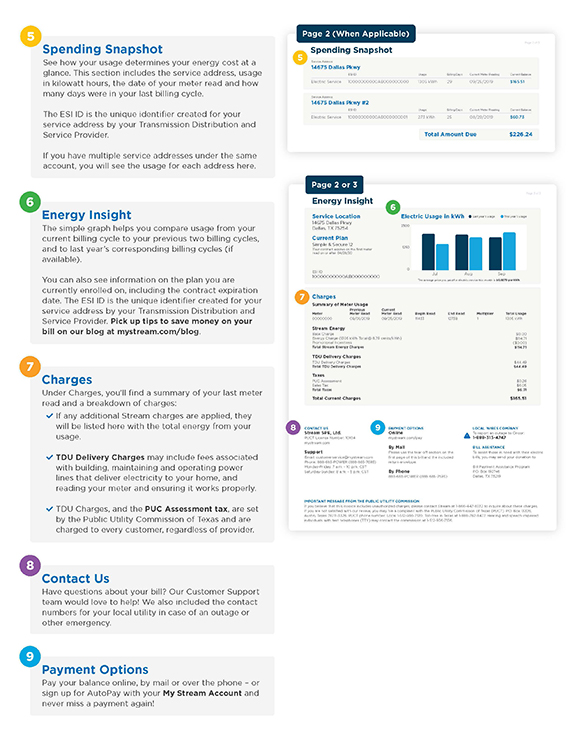 Along with its clear breakdown of charges and Energy Insight usage graphs, you'll also want to check out your account number. Customers who joined Stream prior to February 8, 2019 will receive a new account number to reference or manage your account when needed.

Look out for these new updates coming to your Stream energy account on February 8, 2020! Just another way we make powering your life simple.