DIY Home Energy Audit
Posted On: January 4, 2021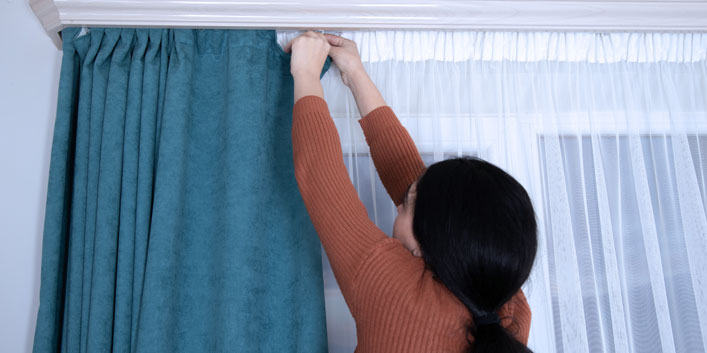 Making your home more energy efficient can save up to 30%, potentially hundreds of dollars a year, on your electricity bill. A home energy audit is a great way to find and fix any problems that are wasting energy unnecessarily. You can hire a company to perform an audit, but that can cost up to a thousand dollars or more. Luckily, there are steps you can take to do a DIY home energy audit in one weekend.
Start at the top.
One of the first places to start is your attic. Grab a flashlight and head upstairs to look at your insulation. Even if you don't have a formal attic, you should have some kind of access to the insulation, pipes and air ducts that run below your roof. Look for gaps in insulation coverage and any leaks or open spaces around pipes, chimneys or heating and air conditioning ducts that may need to be repaired.
If you have a crawl space under your home, you can also look under the house to make sure there's insulation beneath the floors. It's more difficult to tell if exterior walls are insulated, but you can always hire a professional insulation specialist if you find out your home doesn't have enough insulation. Effective home insulation alone can save up to 15% of a home's energy usage.
Find and fix leaks.
Did you know, by some estimates, the average home has so many air leaks it's like leaving a window open year-round? Think of all the hot and cold air you're wasting just through cracks and air leaks around windows, pipes and doors. Some of the most common places to find these drafts are around window casings, along the baseboards of exterior-facing walls and around plumbing fixtures where they insert into walls. And don't forget about doors that don't have any weatherstripping!
Examine these areas and feel for hot or cold air drafts, depending on the season. Some caulk and weatherstripping are usually all you need to plug air leaks and save 10%-15% on your electricity bill each year. If your doors and windows are particularly old, and it's in your budget, consider upgrading to more energy-efficient models.
Check the system.
Most heating and air conditioning manufacturers recommend checking the system at least once a year to make sure things are running efficiently. This includes easy things like changing the air filters, but you should also check the air ducts for any leaks or broken seals. You can't climb into the walls to look for leaks, but you can check the unit itself and any exposed ducts in the basement or attic. The U.S. Department of Energy recommends replacing units that are older than 15 years to get the best energy efficiency from your heating and cooling systems.
Check the lights.
Finally, don't forget to audit your everyday electricity consumption. This means going through each room and switching out older, traditional lighting fixtures with LED fixtures and bulbs wherever possible. Lighting alone makes up about 10% of your electricity bill, so changing out your bulbs is one of the easiest and fastest ways to make an impact on your usage. You can also install smart timers and dimmers to automatically turn off lights and set lighting schedules.
If you aren't using Energy Star-rated electronics and appliances yet, that's another place to impact savings. Upgrades aren't always possible, but over time you can gradually replace older TVs, monitors and kitchen appliances.