Energy Boosting Tips To Help Fight Fatigue
Posted On: April 12, 2021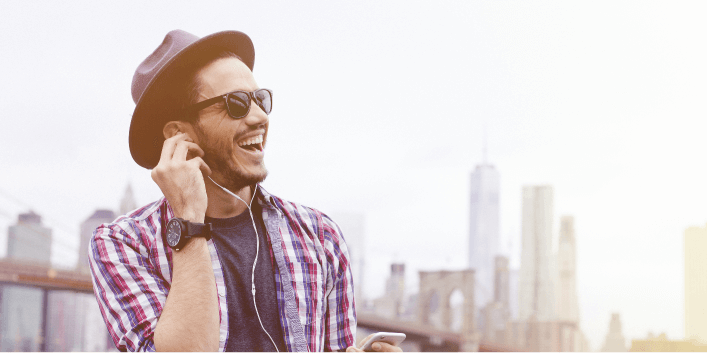 It's safe to say that most of us have been spending more time at home lately. Working from home, exercising from home, and even finding ways to entertain ourselves— at home. It's easy to feel lethargic when you're bored by your routine. If you've found yourself in a slump, we've got solutions to help you boost your energy and productivity.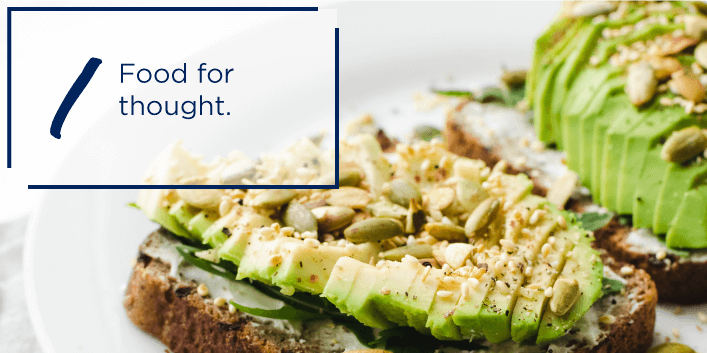 If you've been skipping the most important meal of the day, you've also been missing added benefits like improved concentration, a faster metabolism and less body fat. If you're looking for quick breakfast ideas that'll keep you energized and focus, try whole grain cereals, boiled eggs, granola or cottage cheese. The absence of breakfast can lend itself to unhealthy snacking habits. You might even find yourself defending your decision to eat empty calories because you've skipped it. Try swapping out chips for popcorn, cookies for an apple with peanut butter and candy for trail mix for that much needed energy boost that'll take you to 5 p.m. and on over into your dinner time.
You can even save time, money and energy by meal prepping.
Quick-fix healthy meal ideas:
Avocado or nut butter, banana and chia seed toast
Blueberry overnight oats
Veggies & hummus
Nuts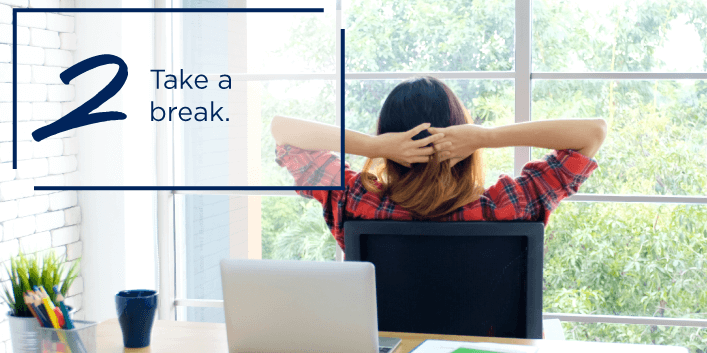 Finding yourself sitting in the same spot staring at the computer all day — minus a few bathroom breaks and kitchen runs — is a surefire way to zap the energy right out of you, along with major eye strain. Schedule breaks: get up and stretch or follow the 20/20/20 rule, which means that every 20 minutes you look at something 20 feet away for 20 seconds. It could be as simple as looking at office greenery or staring out the window.
More brain break ideas to stay energized:
Work on a puzzle
Take a power nap
Meditate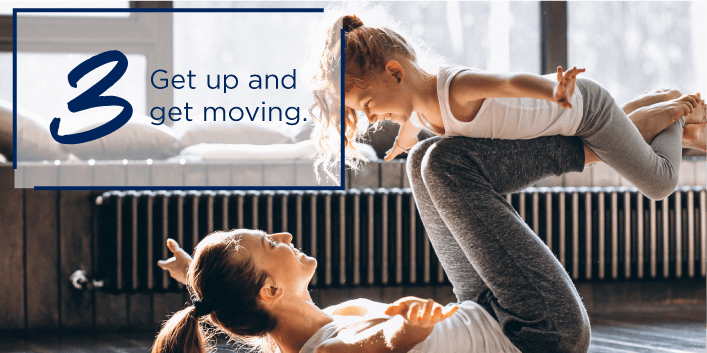 Since most employers allot for two 15-minute breaks a day, use one to burn some calories. Movement, breathing and fresh air reduces stress and gives you that much needed energy boost. Try standing for a few minutes each hour. Standing can lower heart disease, reduce backpain and increase productivity. According to Stanford researchers, a person's creative output increases by 60 percent when walking. In addition to helping your creativity, it improves productivity and keeps you healthy. The next time the opportunity presents itself, schedule a walking meeting.
Easy moves to do throughout the day:
Leg extensions
Desk squats
Power yoga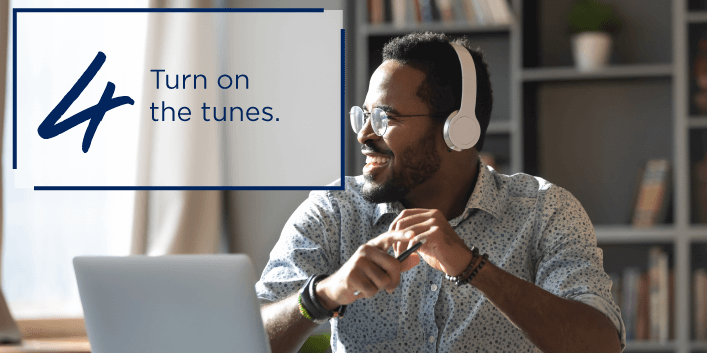 Let's face it, sometimes the pace of the day doesn't lend itself for extended breaks. Having a crazy busy day and running out of speed? Listening to music is not only a good way to drown out the noise around you, but it's a quick way to increase your energy level and boost your mood. But be careful of your choices. Music that makes you want to get up and dance may not be the best option when trying to focus. Leave those head bangers for your workout and opt for more relaxing sounds for focus.
Music for improved focus and energy:
Classical music
Nature music
Instrumental music
So, the next time you're feeling drained and looking for ways to stay energized, try fitting as many of these tips in as you can throughout your day. Remember to practice healthy eating habits, take brain breaks, get up, and stay awake with relaxing music for improved focus and energy.