Save Energy This Fourth of July
Posted On: July 1, 2020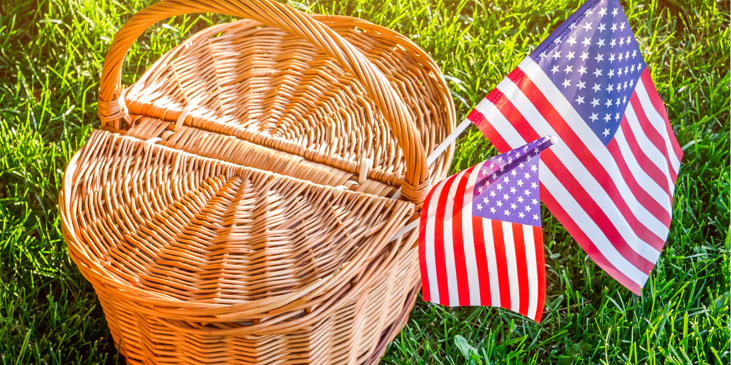 The Fourth of July doesn't have to lead to high energy bills. Leave the lights to the fireworks, the cooking to the grill and celebrate while conserving energy.
Give your fridge the holiday off
The best path to an energy-efficient fridge is keeping it fully stocked and closed. Let's be real — that's not going to happen on a food-and-drink-heavy holiday. Instead, stash ice chests outside to keep your consumables cold and avoid opening and closing your refrigerator doors all day.
Grill for your bill
Gain independence from the stove and take your cooking outside. From appetizers to entrees, keeping the kitchen appliances off means your A/C doesn't have to compete with the kitchen heat. This grill-loving article from foodandwine.com can help start your celebration off with a bang.
Enjoy the great outdoors
On a holiday synonymous with being outside, commit to the tradition. Celebrating in the backyard means you won't repeatedly be opening the door — letting costly, cool air escape. You can also set the A/C at a higher temperature to save energy when you're celebrating outside. Check out this thermostat-setting post to help keep your house cool in any situation.
Keep the lights off
Since everyone will be outside, you'll have an empty house. Let the lights catch a break and close the blinds to keep the heat from getting in. The sun will light up your day, and you can rely on a backyard bonfire or fireworks to light up the night.
Use what you have
When it comes to meal time, buy organic, local foods that didn't go through the energy-wasting routine of processing, packaging and transportation. Serving food with eco-friendly cookware and utensils is another way to be sustainable. Buying a new outfit is tempting, but wastes a lot of energy through production. Instead, put together a new look with red, white and blue basics already in your closet. When it comes to decorating, get the kids to recycle their art supplies for signs and streamers. That will make it more personal.