Tips to Make Sure Your Refrigerator Is Energy-Efficient
Posted On: July 14, 2020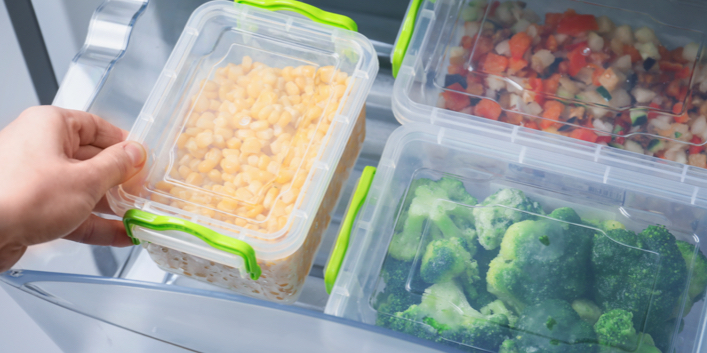 When it comes to which appliances use the most energy each year, refrigerators come in second, just behind air conditioners. Efficient models used in efficient ways can save you enough money annually to cover a grocery run or two. Follow these tips to help start bringing down your bill.
Choose an ENERGY STAR model
When buying a new fridge, the best place to start is to find one with an ENERGY STAR label. Models that pass the federal standard for energy efficiency by 15% or more qualify. They can help save money and protect the environment by using less energy.
Top-notch features are still available on these efficient types. You might consider models offering better insulation, highly accurate temperatures, as well as models with water and ice dispensers.
Start a closed-door policy
Reduce your usage by keeping the door closed. Whether you're putting away groceries or planning dinner, every second you keep the fridge door open fills it with warm air. This forces it to work harder to return the air to normal.
Try to visualize what you need before opening the door. Having a plan will limit the time the fridge is open, letting the cool air out.
Fill the fridge
Keeping your fridge properly stocked is important. Holding too little food forces it to work hard to keep the temperature cold, while too much food makes for bad circulation. "Comfortably full" is the goal.
Wait until leftovers cool down
After dinner, don't put the extra portions away immediately. Let the leftovers cool down to lessen the amount of heat you're putting into the fridge. For leftover soups or cakes, be sure they're covered so the fridge doesn't waste energy removing the moisture.
Think about the freezer
If you want a fridge/freezer combo, stacked models are the best choice. Compared to side-by-sides, freezers on top are more than 10% more energy efficient, while freezers on bottom are over 15% more efficient.
Keep it maintained
Maintenance is also an important point. Ensuring that your seals are replaced, condenser coils are cleaned and that the fridge is a few inches away from the wall (to help with circulation) can help.
Use these tips to increase your refrigerator's energy efficiency.